Create Now 2014 - Singapore
June 27, 2014
10:00 am - 4:00 pm SGT (UTC+08:00)

Join Adobe evangelists to learn about the latest innovations coming to Creative Cloud. See new features that make everyday tasks easier and faster. Get your questions answered and meet designers who are creating amazing work.
Raffles City Convention Centre - Stamford Ballroom, Level 4
80 Bras Basah Road,
Singapore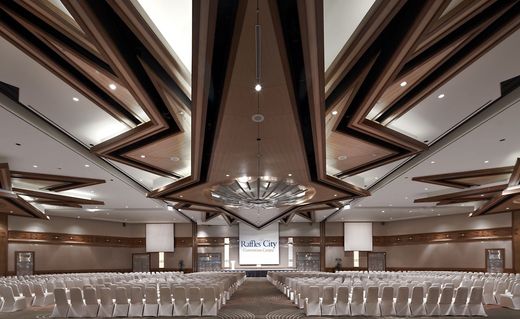 Agenda
9:00 am - 10:00 am: Registration
10:00 am - 10:30 am: Keynote Address & Creative Cloud Overview
The Creative Cloud is now 2 years old and we have continued to deliver on our promise of innovation. Find out where the Cloud is now and where we are headed. Also, discover the value of Creative Cloud and explore which plan is right for you, your team, or your business - learn how to use Creative Cloud to manage your apps, fonts and creative process across devices; use Cloud storage, syncing and collaboration capabilities to share files and folders, join project folders, and publish for web, mobile, and print. Find out how to showcase your work and draw inspiration from your creative community, create a customized portfolio, and get feedback on your work-in-progress.
10:30 am - 10:50 am: Meet the New Creatives
Who are the New Creatives? They are a select group of multi-skilled and diverse creative people who aren't afraid to explore new mediums and go wherever their ideas take them - meet Kaiyee Tay and Ben Qwek, as they share their work and ideas on creativity. Are you a New Creative?
10:50 am - 11:50 am: Creative Cloud - Video
The world of film and video production has changed dramatically since the release of CS6, and Creative Cloud has kept pace, with 6 different feature releases over the past 2 years. Come and discover the new workflows available – 4k, 5k, 6k production, RAW workflows, round-trip color grading, and integration with 3D tools like Cinema4D. These features and beyond will save hours of production time, and provide a more flexible, end-to-end "Script to Screen" workflow.
11:50 am - 12:50 pm: Lunch
12:50 pm - 1:50 pm: Creative Cloud - Web
The evolution of the web since CS6 has brought about a whole new family of web tools and services from us to help you build responsive, engaging and interactive websites - the Edge Tools and Services provide a must-have reason to move to the Creative Cloud. With new introductions from Edge Animate, Edge Reflow, to Code and Inspect, building HTML5 websites has never been easier. On top of that, Dreamweaver CC now includes dozens of new features that simplify the management of your web design and development for desktop and devices.
1:50 pm - 2:20 pm: Digital Publishing Suite
Get ready to dive into Digital Publishing Suite and empower your team to create amazing digital experiences. Learn how to combine sophisticated text treatments with video, audio, animation, and other highly interactive elements to create content-centric apps that help you bring your brand, content, and offers to life.
2:20 pm - 2:35 pm: Tea Break
2:35 pm - 3:35 pm: Creative Cloud - Design
In the last 2 years, we have added more killer features to our design apps than ever before - camera shake reduction, Photoshop Generator, and 3D printing are just scratching the surface of the hundreds of new features across Photoshop, Illustrator and InDesign since CS6. Also meet Muse - the perfect tool to help graphic designers create and publish dynamic websites for desktop and mobile devices that meet the latest web standards - without writing code. Learn how to design using familiar tools, hundreds of web fonts, and easily add interactivity like new scrolling effects, slide shows, contact forms, and videos.
3:35 pm - 4:00 pm: Shoot Out
Get a sneak peek at some of the latest innovations by Adobe - from new Mobile apps to technologies coming soon...
4:00 pm: Lucky Draw / End of Event
#CreateNow